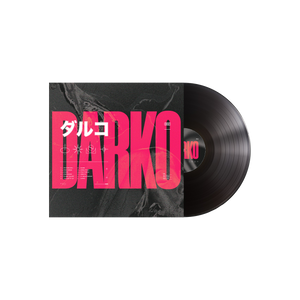 IF YOU WOULD LIKE MEDIA MAIL RATHER THAN PRIORITY MAIL ON VINYL PURCHASES, EMAIL US AFTER YOUR ORDER IS PLACED AND WE CAN ADJUST THE SHIPPING METHOD AND ISSUE A REFUND FOR THE DIFFERENCE.
INTERNATIONAL ORDERS MAY TAKE UP TO 45 BUSINESS DAYS TO RECEIVE AFTER SHIPMENT. WE ARE CURRENTLY NOT ABLE TO SHIP ORDERS TO RUSSIA. IF YOU PLACE AN ORDER WITH A SHIPPING ADDRESS IN RUSSIA, WE WILL REFUND YOUR ORDER IN FULL.
INTERNATIONAL CUSTOMERS ARE RESPONSIBLE FOR ALL IMPORT TAX AND FEES, IF APPLICABLE.

WE WILL NOT RE-SHIP OR REFUND ORDERS THAT STATE "ARRIVING LATE" ON USPS WEBSITE. THESE PACKAGES ARE NOT CONSIDERED LOST, AND WILL ARRIVE.
IF AN ORDER IS RETURNED BACK TO US, WE CAN RE-SHIP YOUR PACKAGE, BUT YOU MUST PAY POSTAGE COSTS.

WE DO NOT OFFER REFUNDS OR EXCHANGES ONCE THE PRODUCT HAS SOLD OUT, OR SHIPPED, WHICHEVER IS FIRST.

WE DO NOT OFFER REFUNDS ON PACKAGES THAT ARE LOST OR DAMAGED BY THE SHIPPING CARRIER.
*THE PRODUCT PHOTO IS A DIGITAL REPRESENTATION AND THE FINAL PRODUCT MAY VARY SLIGHTLY IN COLOR AND IN PRINT SIZE.